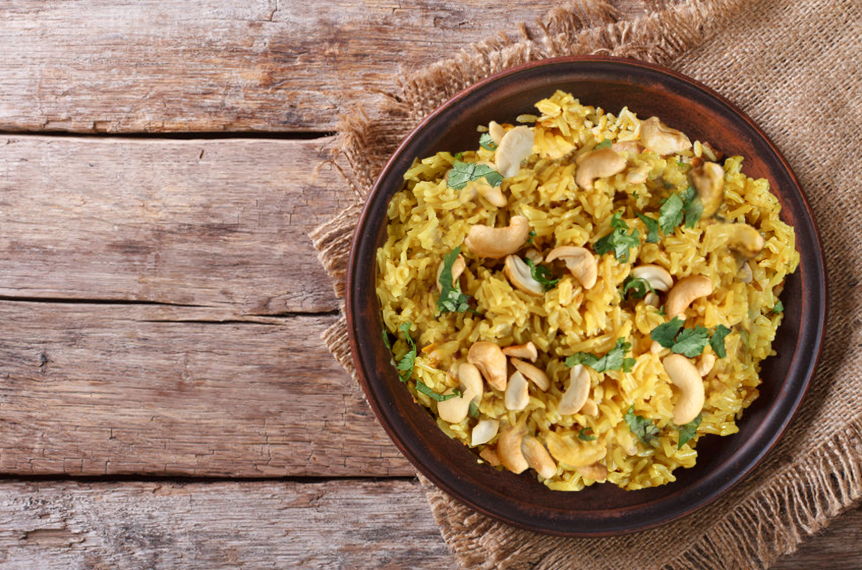 Moist and perfect with chicken, the cashews add just the right crunch to this delicious side dish.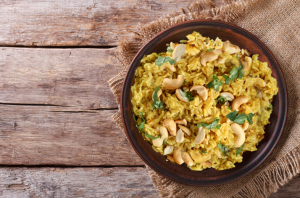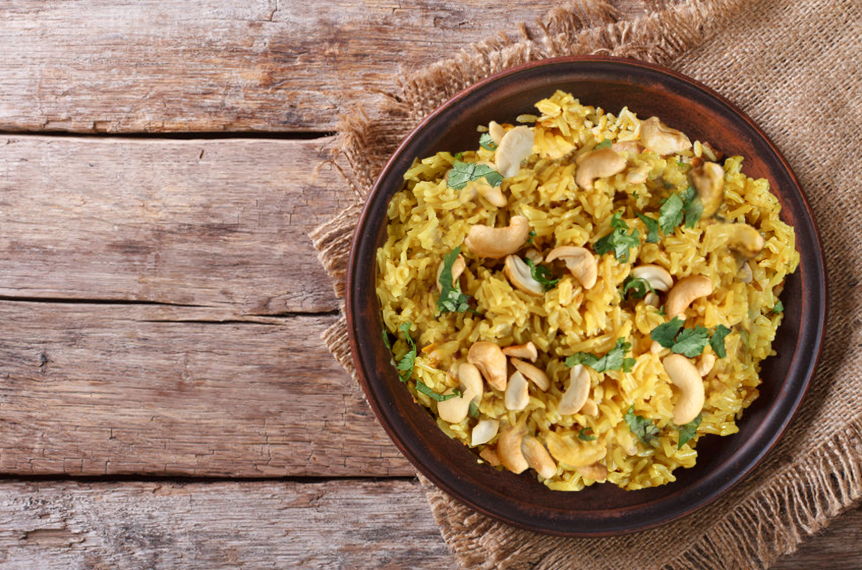 Print Recipe
Cashew-Rice Pilaf
Serves: 6 servings
Total time: 30 minutes
Ingredients
¼ cup margarine or butter
½ cup finely chopped onion
1 cup uncooked regular rice
2 cups chicken broth
½-1 teaspoon salt
½ cup cashews, coarsely chopped
½ cup chopped fresh parsley
Instructions
In a large saucepan, melt margarine. Sauté onion until soft.
Add rice; stir until coated.
Stir in broth and salt. Cover.
Simmer 25-30 minutes or until rice is tender and liquid in absorbed.
Stir in cashews and parsley.
Serving size: 1 cupCalories: 268