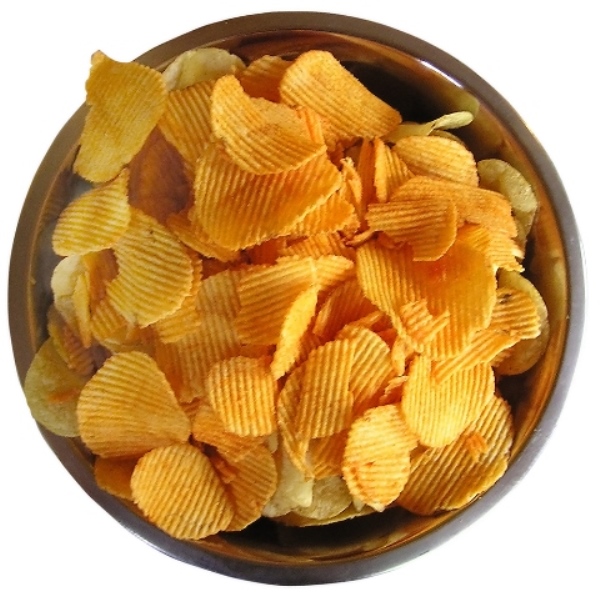 For Tom and me, the most difficult part of simplifying our eating habits and eating healthy is snacking.
It would be great if every time we felt the urge to nibble on something while watching TV, we would choose a handful of celery sticks or raw carrots. But no.
Tom loves chocolate while I prefer the salty-sweet crunchy goodness of kettle corn or a bag of chips. It doesn't matter if the chips are potato, tortilla, mini round, or any of the dozen different kind out there, I love them all.
A girl (or guy) can eat only so many snacks before it starts taking its toll. It reminds me of when Rhoda Morgenstern said, while eating a piece of candy, "I don't know why I should even bother to eat this. I should just apply it directly to my hips."
Most snack foods sold today are pure junk. They taste great, but are loaded with calories and have no real nutritional value. I know this, yet who can resist snack foods when it's so easy to open a bag or box and grab a handful.
Junk food is not necessarily the only culprit when it comes to packing on pounds. No matter what you're munching on, if you don't think moderation, you will put on weight. Even healthy snacks aren't going to be good for you if you eat eat eat too much.
Here's what to look for in a snack
Enough calories to be satisfying, but not so many that the snack becomes a meal.
Less fat and saturated fat than other similar snacks.
Whole grain and fiber, protein, and/or other nutrients that give the snack staying power.
Something satisfying that appeals to your taste buds.
The best snack is 150 to 200 calories, is packed with nutrients, and includes whole grains, fiber, or protein to provide some staying power. —Heather K. Jones, RD
Healthy snacks that taste good and are good for you
Any one of these will give you a lot of snack for under 200 calories. Try one or all . . . but not all at once. Enjoy.