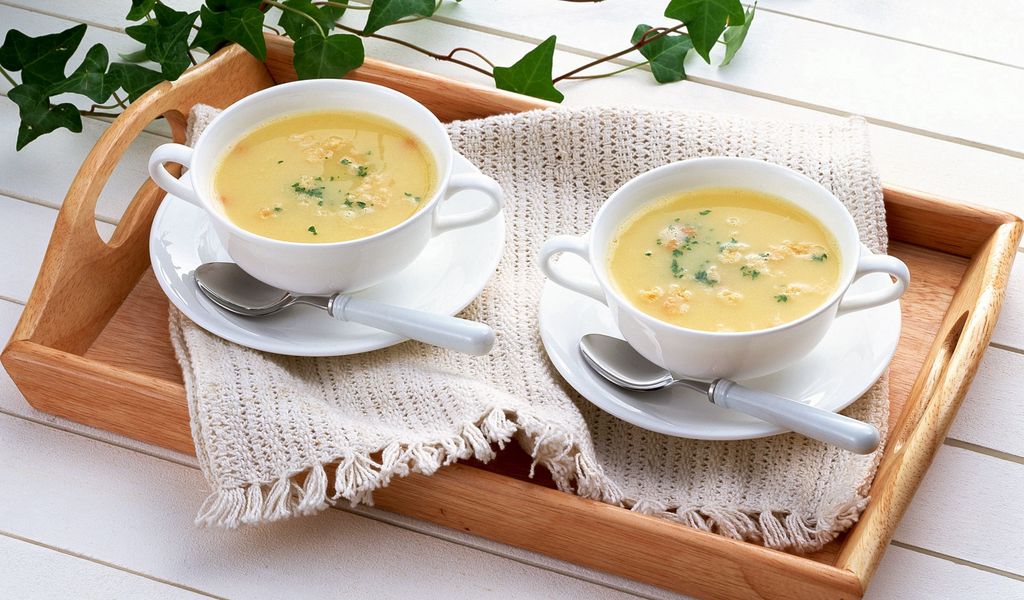 You would think that, after half a lifetime of feeding a house full of people, cooking for two would be a relief. Not for me. Instead, it's been a challenge. What to make is always the question. Favorite family recipes don't scale down easily, and most days it hardly seems worth it to spend a lot of time preparing food for just two people.
Our meals these days are more basic, routine, and quick.
If we feel like having ground sirloin, we can whip up two patties in our braiser in no time flat. Same goes with two steaks or two chicken breasts. Add a side, and it's a satisfying meal. Occasionally, we'll make sandwiches with stacked Boar's Head deli turkey, a fine cheese, and mayo on whole grain bread. So good. Or Katz's legendary pastrami on rye with mustard and one of their incredible sour pickles. Pure heaven. When we don't feel like making anything at all, we turn to frozen meals—the better ones that offer convenience as well as nutrition. They cook up in ten minutes or so with little effort and are both delicious and satisfying.
With less mouths to feed, we found we can afford to eat better. It's one of the perks of having an empty nest.
Some thoughts on cooking for two
Helpful hint . . .

When you start throwing out a lot of spoiled, old, or out-of-date food, it's time to cut back, change your habits, and trim that shopping list.

Buy less food. With all the prepackaged food, you don't always have control over quantities at the grocery store. It's also easy to be tempted into buying more with the better pricing offered on family sizes. Don't do it. For two people, buying smaller is smarter. Smaller boxes, cartons, cans, jars, and jugs of milk mean less waste in the long run. Most food items are perishable or have a shelf life. It's smart to buy only what you use regularly or know you will use right away. Otherwise, you'll have salad greens turning slimy before you can finish the package . . . or mold growing on the strawberries . . . or potatoes sprouting . . . or bugs in the flour . . . or sour milk. Been there, done it all. Deli and bulk sections are great places to get just what you need. Produce can be tricky, but is doable with careful planning. For meat or fresh seafood, go straight to the butcher—get a good cut of steak or salmon that can be shared by two . . . or pick up two pork chops, two chicken breasts, or just enough scallops for the two of you. Always think in terms of two.
Think convenience. Keep a good supply of canned soups on hand. There are plenty of recipes online. In a pinch, you can warm up a chunky chicken stew, throw it over rice, add a salad, and call it a meal. Frozen meals, too, are quick, convenient, and easy to fix. Buy the better ones and serve on fine china with a glass of wine. It'll feel like dining in a fine restaurant.
Stock the freezer. Frozen foods are fabulous—fruits, vegetables, chicken breasts, fish fillets, and just about anything vacuum-packed. There's no spoilage and portions can be easily controlled. Fresh fruits and vegetables freeze well, too, as do breads, meats, whole grains, nuts, and seeds. Freezing them in individual servings makes for easy use later. A cupful of veggies can be heated up at a moment's notice for any meal. Frozen peas held a few minutes under hot running water are perfect for tossing into salads. The key is to always thaw only what you need.
Eat less . . . better . . . healthier. Read food labels and stick with stuff that specifies it's a serving for one or two. When you buy and eat less, you can afford to eat better. Treat yourself to the best cuts of meat and seafood, gourmet frozen meals, organic produce and dairy, olive oil, brie, fresh baby spinach, Boston lettuce, or shaved Parmesan (just to name a few of my personal favorites). Choose only the best, but buy only enough for two, and keep your portions small. You'll sit down to enjoy a fabulous meal . . . and your waistline will thank you.
Resize cookware. One hurdle you have to cross when cooking for two is shaking the gee-I-hope-there's-enough-food-for-everyone mentality. This comes from feeding a family and having no control over the portions each person takes. With only two people, you can easily determine how much food you'll need. Less is usually enough, and making less eliminates those pesky leftovers that get shoved to the back of the refrigerator where they are soon forgotten. Cooking with smaller pots and pans forces the now-I-am-cooking-for-two issue. You can't cook as much if the pan is small. Also, keep in mind that recipes with less ingredients will require smaller cookware.
Prepare one-dish meals. Find a dish that can serve as the whole meal—a classic stir fry with beef, vegetables, and pasta, for instance . . . or a roasted turkey and wild rice casserole . . . or a spicy Creole jambalaya for two. This is where you'll need that smaller casserole dish.
Presentation is everything. Be creative. Mix things up. Add apples to salads. Arrange food on the plate the way chefs do. Drizzle sauces. Garnish. Add fruit on the side for color. Go with the unexpected. A classy presentation helps make your dinner-for-two interesting and more enjoyable.
Plan meals wisely. If carefully planned beforehand, extra food and leftovers can be used for another meal. For example, extra rice that was a side dish for one meal can be used in a casserole or rice pudding for another. Leftover chicken makes great sandwiches, can be added to soup or stew, or tossed with greens for a tasty Caesar salad. You can find dozens of uses for the extra carrots or celery that were bought specifically for a dish and are now sitting in your refrigerator. All it takes is a little thought and creativity.
Freeze leftovers. With some dishes, it's easier and smarter to prepare them for more than two people. Case in point, homemade soup. Who wants to cut, dice, chop, and cook potatoes, carrots, celery, corn, peas, beef and beef stock, and a handful of kluski noodles to make two measly bowls of soup? Same can be said for lasagna and other recipes that won't scale down easily. Cook the whole batch . . . have the meal . . . then freeze the rest in single servings you can pull out whenever you feel the urge.
Hit the books. There are a lot of websites out there with recipes for two that also provide practical advice and helpful tips on shopping, reading food labels, planning menus, and eating healthy.
Throw a party. You don't have to settle for the same routine every night. Have company from time-to-time. Invite friends or family over to sample your home cooking. Host a potluck picnic to sample theirs. Start a cooking club to try out new recipes and have fun in the kitchen. Cooking for two is sort of like dieting: You scale down, in this case, to dinner-for-two; but every now and then, you deserve a special treat. What better treat is there than to surround yourself with good food, friends, and fun?
Eating is one of life's greatest pleasures and joys. I figure, since we have to eat—even though it's just the two of us—it might as well be something fabulous.
Do you have stories to share or tips on cooking for two? We would love to hear them!
Similar posts you might like