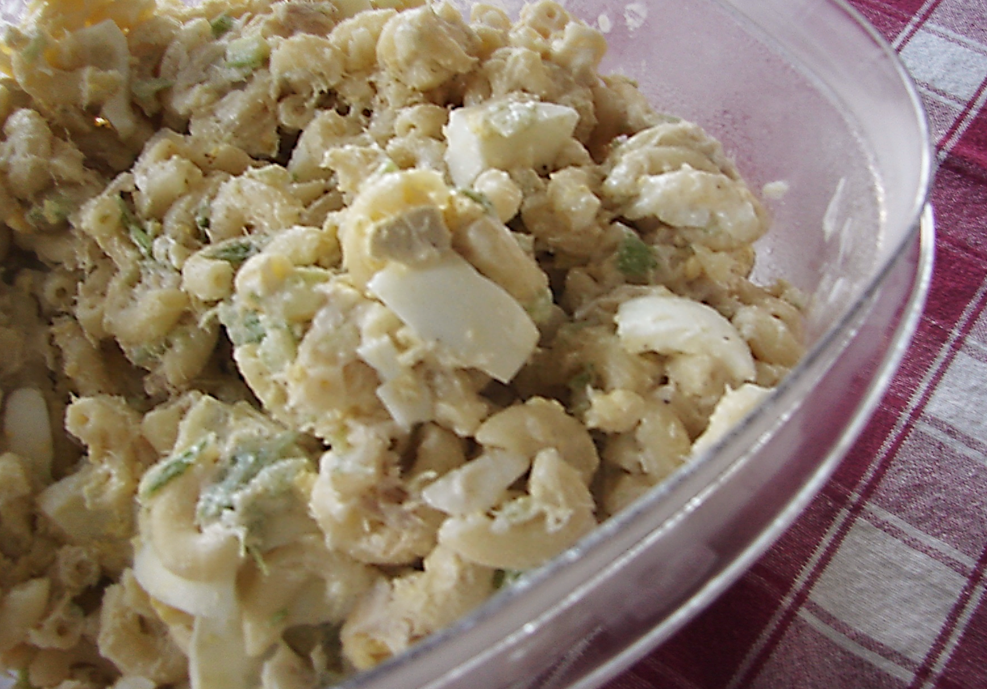 Great for potluck and picnics, this tasty twist on an old family favorite takes classic macaroni salad to whole new level.
Tunaroni
Ingredients
1

(12 oz) can

solid white albacore tuna in oil, drained

1

lb

elbow macaroni

2

tablespoons

salad oil

2

tablespoons

Cider vinegar

1

(16 oz) jar

Miracle Whip salad dressing

1

cup

celery, diced

½

cup

onion, finely chopped

6

hard-boiled eggs, coarsely chopped

Salt and pepper

Paprika
Instructions
Cook macaroni per directions; drain. Coat hot macaroni with salad oil.

Combine macaroni with drained tuna and sprinkle with cider vinegar, as much as desired.

Refrigerate for about an hour.

When macaroni mixture is cooled, add celery, onion, and salad dressing; mix well.

Salt and pepper to taste.

Just before serving, garnish with paprika
Notes
I've tried this recipe with other types of tuna, and like the albacore the best.
I usually use my large kitchen utensil spoon for the canola oil and cider vinegar—1 spoonful each—to coat the hot macaroni. The pasta soaks the vinegar right up, and it's just enough to give the salad some tang without being overpowering. Use more or less vinegar, depending on your own preferences.
While the macaroni is cooling, I prepare the celery and onion.
I always have hard-boiled eggs in the refrigerator and use what I have. If you need to hard boil eggs, do it while the macaroni is cooking.
Be sure your eggs are coarsely chopped—you want big pieces. The salad is better that way.
Refrigerating overnight will blend all the flavors together, but I generally whip this salad up and served it the same day—it was still good.
Serving size: ¾ cup ♥ Calories: 322
NUTRITION
Calories:
322
kcal
|
Carbohydrates:
31.8
g
|
Protein:
19.5
g
|
Fat:
12.3
g
|
Saturated Fat:
2.4
g
|
Cholesterol:
103
mg
|
Sodium:
415
mg
|
Potassium:
143
mg
|
Fiber:
1.4
g
|
Sugar:
2.8
g
|
Calcium:
24
mg
|
Iron:
2
mg
Recipe Disclosure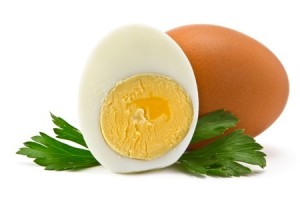 The Perfect Hard-boiled Egg
True Story. When I was first married, I once boiled eggs so long, they exploded all over the kitchen. That's not how it's supposed to happen. Here's my mom's easy, no-chance-of-explosion method. Put the eggs in a saucepan. Fill the saucepan with cool water, covering the eggs. Over a medium heat, bring the water to a rock-n-roll boil, about 10 minutes or so. Turn the burner off, cover the pot, and let the eggs sit for 15-20 minutes. Works every time.