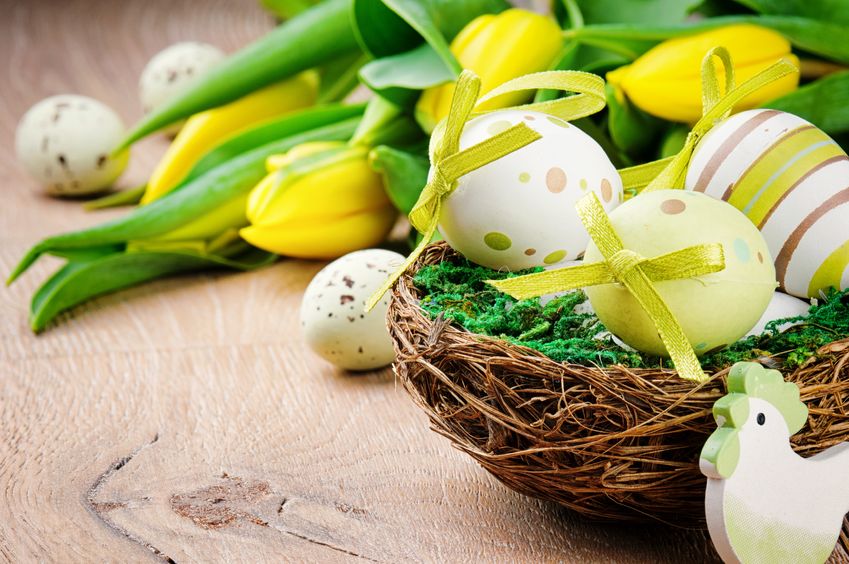 When I was growing up, Easter dinner was usually an early afternoon affair. Though it was similar to what we did just about every other Sunday, inasmuch as our family gathered together after church for a sit-down meal, Easter was special.
There an Easter egg hunt in the yard (or house, depending upon the weather), and our Easter Sunday dinner was a virtual feast.
The menu had all the traditional holiday favorites: ham, roast pork, or lamb; cheesy potatoes; green beans or peas; definitely carrots; Easter cheese; Easter bread and sweet buns; colored eggs; an Easter pie; cake appropriately decorated for the occasion; pounds of jelly beans in our Easter baskets; and enough chocolate—in the form of rabbits and eggs—to warm the heart of any child or chocolate lover. It's a wonder my mother survived the day with four active youngsters all flying high on sugar.
Traditional Holiday Favorites
Caesar Salad in Parmesan Cheese Baskets

Not on the usual list of traditional Easter favorites, but I found this recipe and couldn't resist adding it. If you're inclined to start your meal with a salad, here's a twist on the old classic that will look great on the plate and is just enough to whet the appetite for what's to come. (Photo: 1001 Recipes)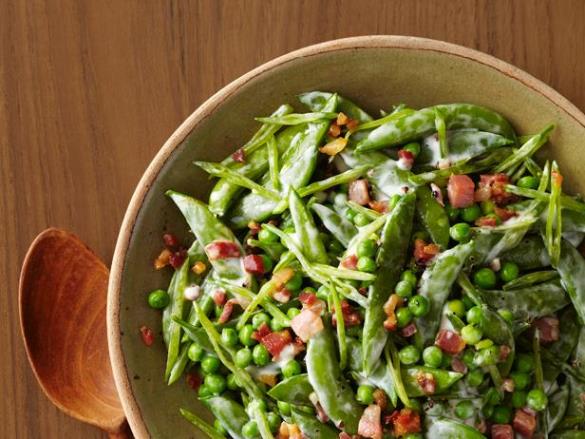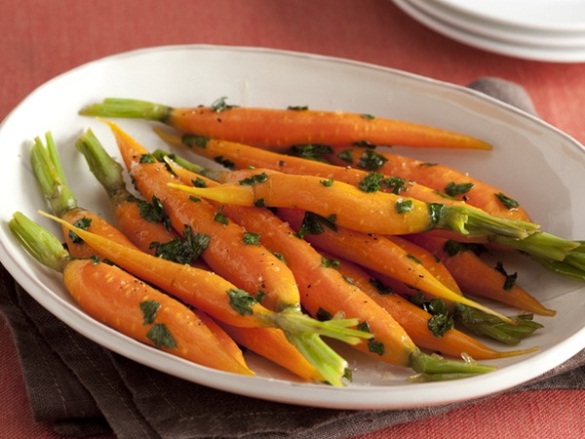 [above left to right] 1. Four-Cheese Scalloped Potatoes are thinly sliced and layered with heavy cream and mozzarella, asiago, and raclette cheeses; then topped with Parmesan cheese and baked until bubbly; 2. This Creamy Spring Peas dish is a classic combination of sweet peas and smoky pancetta in a lemony cream sauce; 3. Honey-Glazed Carrots are just what the Easter Bunny ordered! Bright baby carrots are coated with a honey-lemon glaze, then garnished with fresh parsley. Leave the green tops attached for an elegant look. (Photos: Food Network)
Traditional Easter Cheese

I started making Hrudka for Easter when I was first married. It's a family tradition my mother-in-law brought with her from Eastern Europe when she was just a little girl. Known in our house simply as egg cheese, it isn't cheese at all. It's basically scrambled egg and milk curds, rolled into a ball, chilled, and served. It tastes like rather bland scrambled eggs, slightly sweet, with a hint of vanilla. Some people slice it to have with ham or sausage on bread. I like mine by itself with a little salt. (Photo: The Duquesne Hunky)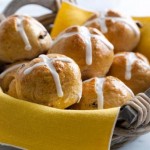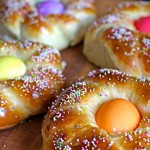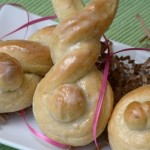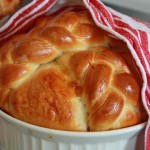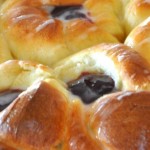 [above left to right] 1. Sweetly-spiced Hot Cross Buns are a popular tradition during the Easter season. (Photo: Food Network); 2. Italian Easter Bread, a sweet bread made with milk and sugar, has an Easter egg in the center. (Photo: The Italian Dish); 3. To create Orange Bunny Rolls, twist the dough into bunny shapes and ice with orange goodness. (Photo: Moms Need to Know); 4. Another tradition from Eastern Europe, Mary Urim's Paska, is a rich, hearty bread that is amazingly light and fluffy when toasted. My mother-in-law always added yellow raisins to the recipe—it was unbelievably good when sliced and slathered with creamy sweet butter. (Photo: Romancing the Stove); 5. Pull-Apart Easter Blossom Bread is a rich dough, twisted into pretty flowers and filled with jam or lemon curd.
Similar posts you might like