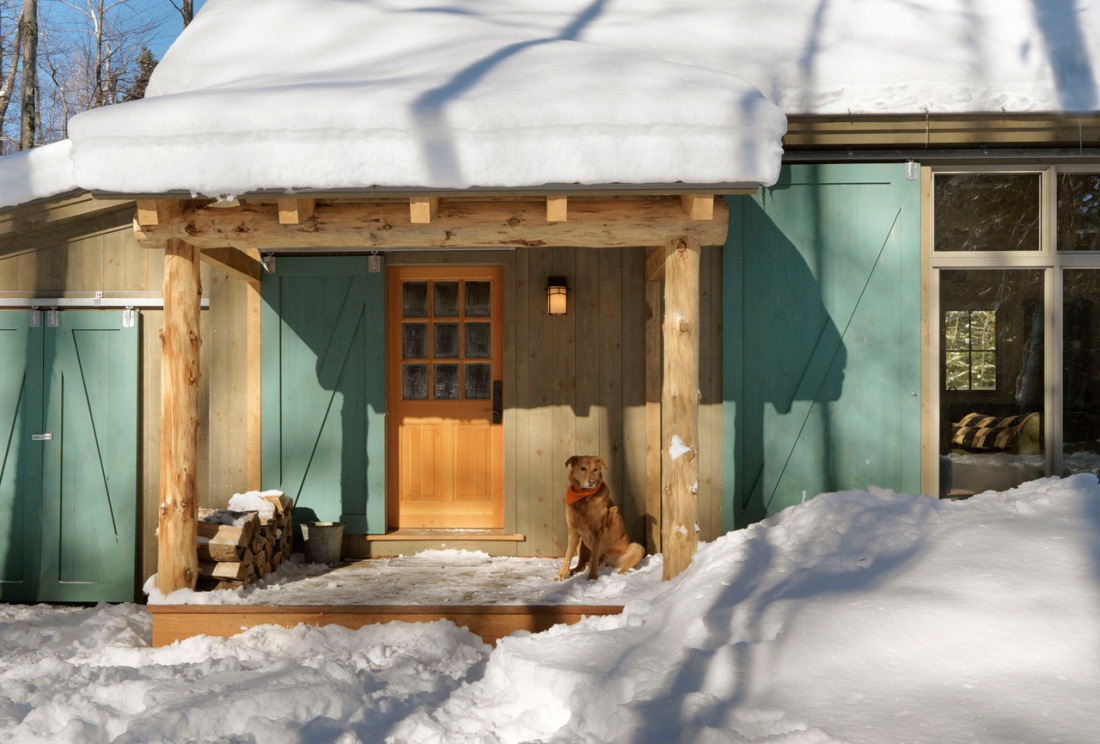 When all around the world is white, what better place to kick off the snow and settle back than in a warm, cozy cabin in the woods.
This rustic cabin, nestled among the trees on a remote site in South Lincoln, VT, is far away from the hustle and bustle of every day life.
When the homeowners decided to build, they had three things in mind: (1) they wanted to stay within their budget; (2) they wanted an eco-friendly, green getaway; and (3) all building materials would have to be hand-carried over a metal pedestrian bridge that crossed the New Haven River, then up a narrow footpath to the actual building site.
After working closely with their architect and builder their dream cabin became a reality.
Half the fun is getting there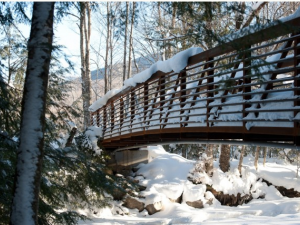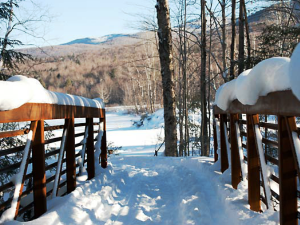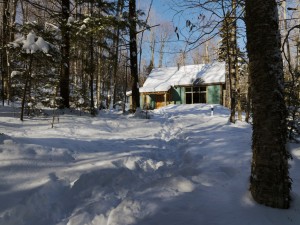 A metal pedestrian bridge, spanning the New Haven River, was built first and took three months to complete. It was positioned so it would not be seen from the road. All materials for the cabin had to be hand-carried over the bridge and up the hill to the actual building site.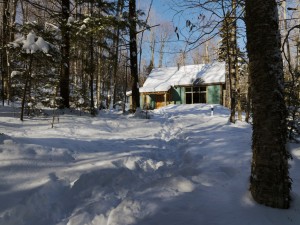 [above] The cabin blends in nicely with the environment and has a sense of age and permanence.
[right] Exterior siding is a local rough-sawn pine. Barn doors glide over windows and outer doors to easily close the cabin when not in use.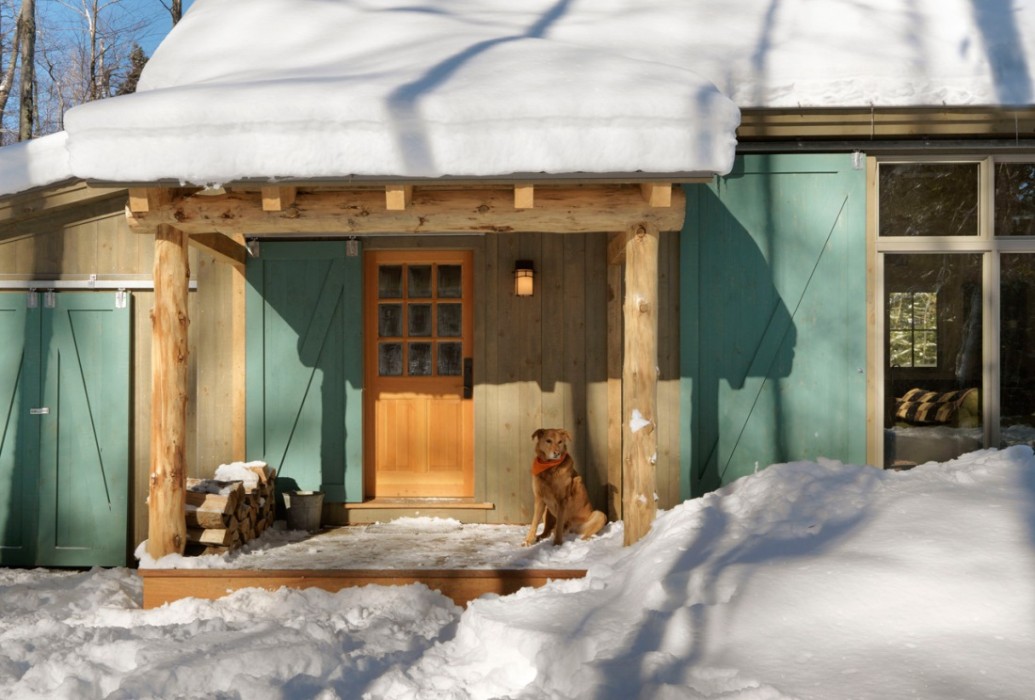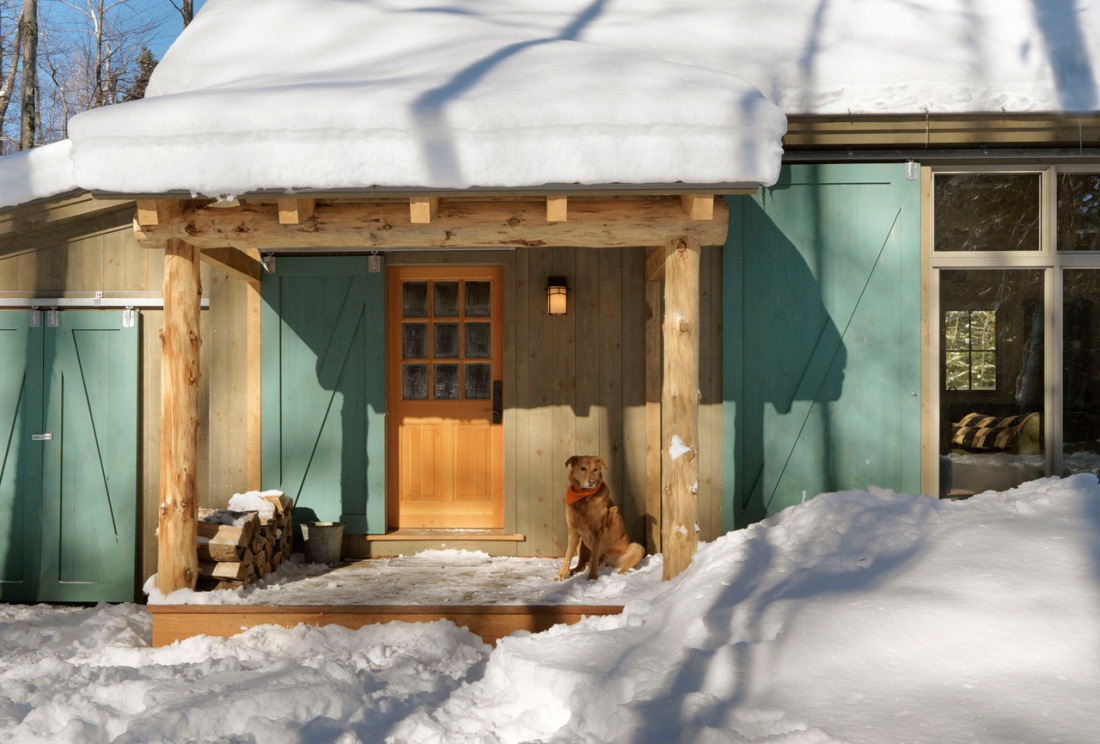 Similar posts you might like