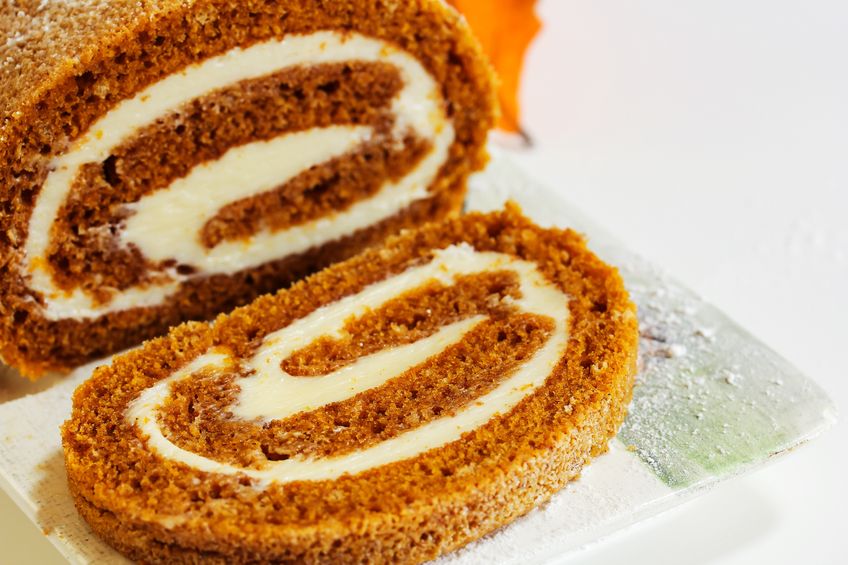 A savory, spiced pumpkin roll with sweet cream cheese filling is a holiday classic and pure delight with my morning coffee.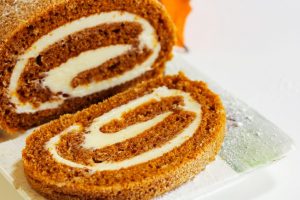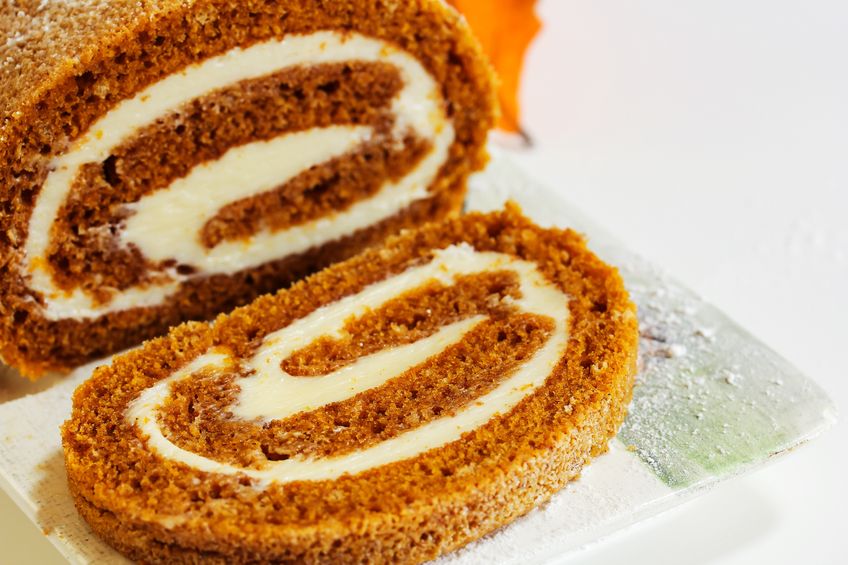 Print Recipe
Spiced Pumpkin Cake Roll
Serves: 10 servings
Total time: 1 hour
Ingredients
3 eggs, separated
1 cup white sugar
⅔ cup pumpkin puree
¾ cup all-purpose flour
1 teaspoon baking soda
½ teaspoon ground cinnamon
¼ teaspoon salt
Confectioners sugar for dusting
8 ounces cream cheese
2 tablespoons butter, softened
1 cup confectioners sugar
¾ teaspoon vanilla extract
Instructions
Preheat oven to 375°F.
Line a 15x10x1-inch baking pan with waxed paper or parchment paper. Grease the paper and set aside.
In a large bowl, beat egg yolks on high speed until thick and lemon-colored. Gradually add ½ cup sugar and pumpkin, beating on high until sugar is almost dissolved.
In a small bowl, beat egg whites until soft peaks form. Gradually add remaining sugar, beating until stiff peaks form. Fold into egg yolk/pumpkin mixture.
Combine the flour, baking soda, cinnamon and salt; gently fold into egg yolk/pumpkin mixture. Spread into prepared pan.
Bake at 375°F for 12-15 minutes or until cake springs back when lightly touched.
Cool for 5 minutes.
Turn cake onto a kitchen towel dusted with confectioners sugar. Gently peel off waxed paper. Roll up cake in the towel jelly-roll style, starting with a short side. Cool completely on a wire rack.
In a small bowl, beat the cream cheese, butter, confectioners sugar, and vanilla until smooth.
Unroll cake; spread filling evenly to within ½ inch of edges. Roll up again.
Cover and freeze until firm.
Remove from the freezer 15 minutes before cutting. If desired, dust with confectioners sugar before serving.
Notes
The cake can be frozen for up to 3 months, so you can make it well beforehand.
Serving size: 1 sliceCalories: 281