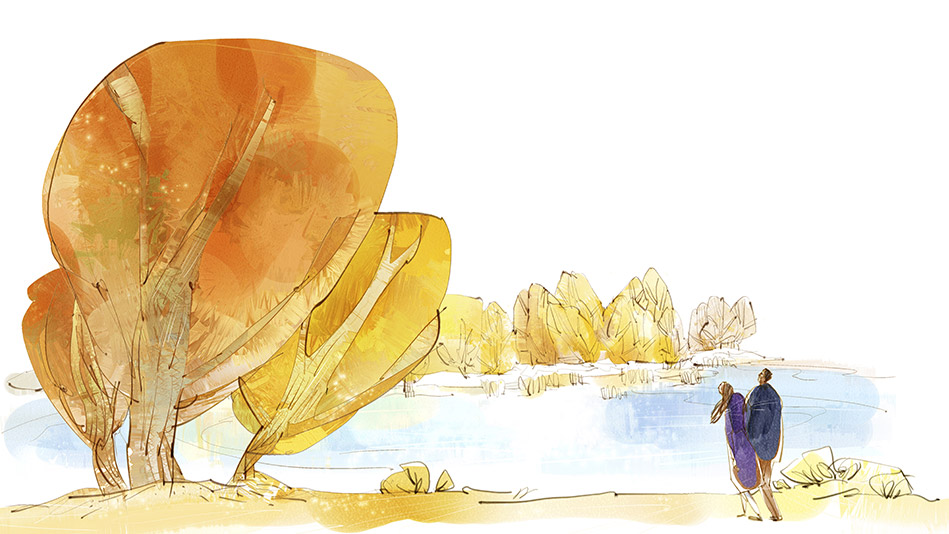 They say that wisdom comes with age . . . the older you get, the wiser you are . . . you live and learn . . . experience is the best teacher . . . yada yada yada.
Even though I'm on a quest for simplicity in my life, I hoard quotes. I love the little clichés, proverbs, and other words of wisdom that have been passed down through the ages as well as current stuff people might say that rings true in my life.
Things do get better with age.
It is the old apple trees that are decked with the loveliest blossoms. It is the ancient redwoods that rise to majestic heights. It is the old violins that produce the richest tones. It is ancient coins, stamps, and furniture that people seek. It is the old friends that are loved the best. Thank God for the blessings of age and the wisdom, patience, and maturity that go with it.
—Sister Mary Gemma Brunke
With youth came an idealistic, skewed sense of reality. We felt invincible. We took risks. We missed opportunities. We made mistakes. But we had time on our side, and the future loomed ahead like a long, winding road without end.
I see this with my kids all the time. They're grown and gone, living life on their own and on their own terms. I see them taking risks, making mistakes, putting too much importance on material things that will never matter in the long term. The mother in me never quits wanting to steer them in the right direction. But I don't.
I've let go. It was a long time coming, but I find myself trusting their instincts as much as I had wanted my mother to trust mine.
The process of maturing is an art to be learned, an effort to be sustained. By the age of fifty you have made yourself what you are; and if it is good, it is better than your youth.
—Marya Mannes, More in Anger, 1958
At some point, we all grow up. We realize that life is precious and too short to spend time worrying about things we cannot change. We learn to laugh at ourselves . . . not take stuff so seriously . . . accept what is and who we are . . . and not care so much what other people think. We relax, lose the drama, mature.
Age has given me what I was looking for my entire life—it gave me me.
—Anne Lamott
We come to realize that those things we thought were so important for happiness when we were young don't really matter at all in the big picture.
A man's age is something impressive. It sums up his life—maturity reached slowly and against many obstacles, illnesses cured, griefs and despairs overcome, and unconscious risks taken . . . maturity formed through so many desires, hopes, regrets, forgotten things, loves. A man's age represents a fine cargo of experiences and memories.
—Antoine de Saint-Exupéry, Wartime Writings 1939-1944,
translated from French by Norah Purcell
Life is filled with mystery and change. The lessons we learn along the way are necessary for growth and transformation—they heighten our awareness and enhance hope and youthful optimism with healthy doses of experience and common sense.
As we age, we are better able to recognize the simple truths lying within that bring true happiness and peace into our lives.
Enjoy today . . . and smile.